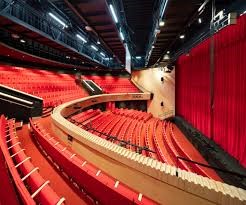 Task 1: Solo theatre piece (HL only)
Students at HL research a theatre theorist they have not previously studied, identify an aspect(s) of their theory and create and present a solo theatre piece (4–8 minutes) based on this aspect(s) of theory. 35%HL
Task 2: Director's notebook (SL and HL)
Students at SL and HL choose a published play text they have not previously studied and develop ideas regarding how it could be staged for an audience. 35%SL 20%HL
Task 3: Research presentation (SL and HL)
Students at SL and HL plan and deliver an individual presentation (15 minutes maximum) to their peers in which they outline and physically demonstrate their research into a convention of a theatre tradition they have not previously studied. 30%SL 20%HL
Task 4: Collaborative project (SL and HL)
Students at SL and HL collaboratively create and present an original piece of theatre (lasting 13–15 minutes) for and to a specified target audience, created from a starting point of their choice. 35%SL 25%HL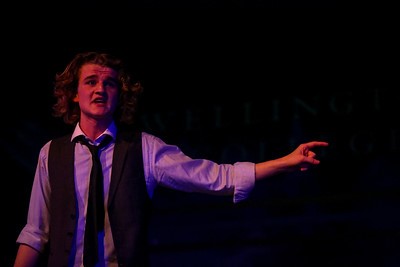 Contact for further information
Nick Huntington, Director of Drama: nh@wellingtoncollege.org.uk
IB Theatre website:https://www.ibo.org/programmes/diploma-programme/curriculum/the-arts/theatre/
Assessment Method
Coursework only; two major assessment per year
Internal and External assessment of performance
No final Examination
Performance opportunities, practitioners and live theatre visits for both A Level and IB Students.
To get the best out of your sixth form experience and develop new skills we encourage you to get fully involved in productions and watch as much live theatre as you can. Therefore, all our 6 Form Drama and Theatre Studies students have access to the Drama Scholars workshops and regularly attend professional productions. We actively encourage our sixth formers to join us on our annual trip to the Edinburgh Fringe.
Potential careers
Drama prepares pupils for a world that is increasingly team orientated and allows them to explore emotions, to acquire tolerance and to develop the empathy to inhabit the characters they play. Drama promotes divergent and critical thinking, as well as honing skills in team building, decision-making, problem solving and leadership.
Drama & Theatre is most directly useful for those aiming to pursue a career in theatre making or other performing arts. There is a close connection with English Literature, as the course hinges on the study of dramatic literature. The performance elements of Drama & Theatre can afford appreciable growth in presentation skills and public speaking. It is also a useful subject for anyone considering a career that might involve public speaking or presenting. Drama can provide an excellent foundation for a degree in English due to the level of textual analysis required. Moreover, the challenges presented by the study of contemporary theatre have broad application across a range of fields of study and careers.